1. This wrap around ceiling shelf.
Perfect to occupy the otherwise useless space on top of the room.
2. Headboard or Storage? How about both!
Lovely idea to make a storage system within your headboard space.
3. An easy peasy make-shift wardrobe hanging from the ceiling. 
Adding colour to the room and utilising unused space to keep your clothes. Win win!
4. This foldable table mirror is genius!
5. Floating shelves never grow old.
It can even work as a bed side table!
6. Even the back of your door can work as a great storage space.
Just need some creativity to get things rolling.
7. Bed side organisers to save some valuable space.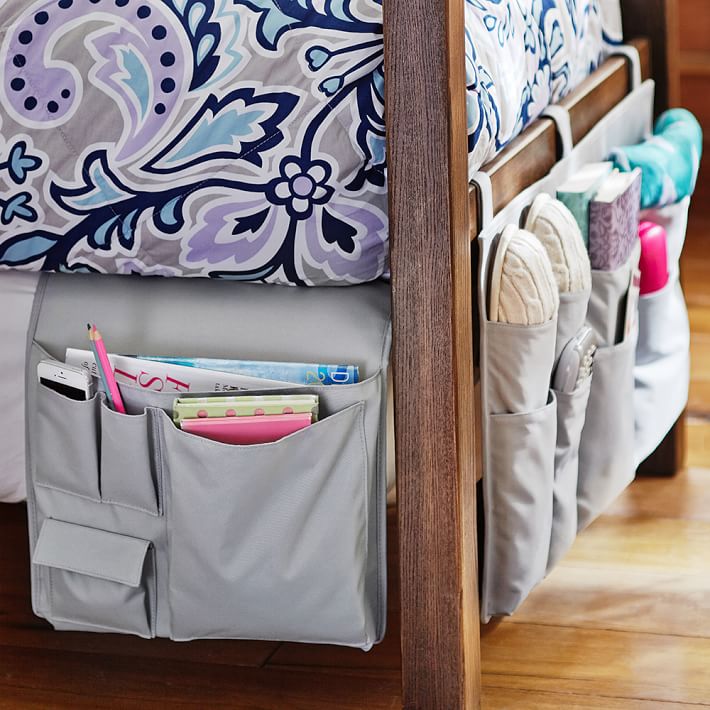 Tuck them in the side of your bed and fill away!
Aren't you glad you didn't throw them away yet!
9. Turn an old ladder into a storage rack.
And look stylish at that. Wah!
10. Organise the wires cluttering your space
So pretty and work well to get the cords out of the way.
Other than efficiently utilising space, always remember light colours, the use of mirrors and good lighting can make even the smallest space look airy and big! Happy decorating!
Featured Image: homesthetics.net